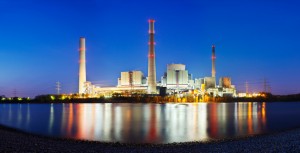 Demand for power continues to surge, and would require additional capacities in the main grid areas (Luzon, Visayas and Mindanao) within the next five years or so, while old power plants are being retired or decommissioned. DOE projects critical periods for the main grids Luzon (2010), Visayas (2011) and Mindanao (2009) where power supply and demand are expected to reach equilibrium and there are no new generating capacities added.
By now, many areas in our country are now experiencing rotating power outage because of lower supply in power. This problem is not only responsible by our government officials, but also by every one of us. We must help the government in solving this problem, we must act now.
TBS promises to give you reliable sources of power in times of your need. But it's not only reliable but also environment friendly, efficient and cheap that can be afforded by every Filipino.
TBS vision is making every home, establishments to be independent on power.
Solar Lights Manual
SW-SHS050W-Manual
Download the Power Company Profile in PDF format
 Related Products

Services Offered

Download Power Brochures in PDF format:

Preventive Maintenance of Generators
Preventive Maintenance of Battery Banks
Preventive Maintenance of Battery Banks
Preventive Maintenance of UPS
Supply and Installation
Engineering and Design