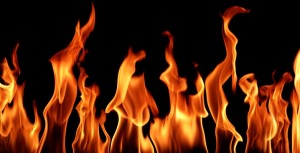 TBS Industrial Services Inc. has been synonymous with Fire Protection and Security System. It is a comprehensive fire protection company originated in Japan in the business of providing Safety Management on Fire Protection and Security Systems with extensive expertise in the design/engineering, installation, supply, maintenance and inspection, and turnkey projects from concept to commissioning. We had been in the business of fire protection and security system in all types of facilities for 45 successful years.
Today, TBS Industrial Services Inc. is the largest private sector enterprise. It has diversified extensively with safety and security, water resources management, gas and air, manufacturing and marketing technologically advanced electrical products and services related to power generation.
TBS Industrial Services, Inc. has been providing superior quality fire protection systems and service since 1999. In addition we offer design, installation, maintenance and inspections of fire protection systems. Our success is the direct result of the quality of our people and our focus on customer satisfaction. Our commitment to quality, innovation, and safety will ensure the success of our projects. TBS has performed work for variety of markets, including power plants, hotels, office facilities, malls, substations & high-rise buildings and many more. Quality, reliability, timeliness are extremely important factors and reasons why our companies call on us.