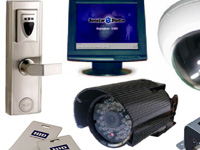 Security is now a major and prime concern for many people in the present day. But people who are financially not capable of appointing private security guards should not worry. To tackle this problem of security, various types of security cameras, access controls, burglar alarms, etc. are available to suit various security needs.
Security cameras, Access Controls, and Burglar Alarms are now recognized and used as the standard method of monitoring properties, as they detect and often deter criminals. They truly act as your private security guard.
Surveillance video is considered to be the most effective home monitoring solution, as it deters various crimes, including: theft, assault, vandalism and much more.
TBS SECURITY SOLUTIONS GROUP was establish / exist to provide a total solution to protect the lives and properties of our client from the presence of crimes / threat.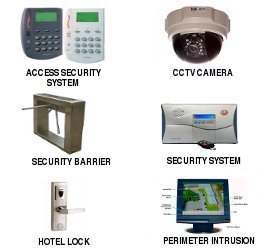 Download the Security Company Profile in PDF format
Related Products

Download Security Brochures in PDF format:

Products & Services

Camera System
Access Control System
Hotel Locks System
Security Barriers
Perimeter Intrusion Alarm System
Security Printing
Security System

Design, Supply, Installation & Maintenance of:

CCTV System
Access Control System
Residential Security System
Security System
Barrier System
Burglar System

Turn-key Project

CCTV System
Access Control System
Integrated Physical Security System
24/7 Alarm Monitoring