TBS Water Resource Business Unit provides water solutions for water supply including treatment of wastewater using the latest technology.
With two thirds of the earth's surface body consisting of 75 percent of it, it is evidently clear that water is one of the prime elements responsible for life on earth. Water circulates through the land just as it does through the human body, transporting, dissolving, and replenishing nutrients and organic matter, while carrying away waste material. Water is essential for all forms of life. Clean, fresh drinking water is important to human and other life forms. Today, to secure a safe and clean drinking water supply is impossible without the use of the latest technology. In Many locations innovative technologies for the  treatment of drinking water as well as water reuse are gaining importance and appreciation in all the world's regions. And as our social responsibility to our environment, to protect the bodies of water and the aquatic life living under it.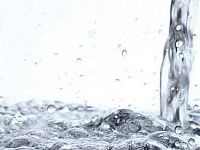 Water supply is available by treating fresh water resources from lakes and rivers, treating sea water through desalination technology and even treating wastewater to clean water for re-use. Water supply solutions can be provided by TBS through EPC contracts and even on Build-Operate-Own-Transfer arrangements.
Wastewater Treatment is not only essential to the environment but the proper management of water resources around us. There are already a number of innovative technologies for wastewater treatment that saves space, cost and reusability. Wastewater treatment can also provide renewable energy. The environmental cycle are all used, nothing is wasted. This is water resourced management. No waste.
TBS Water Resource Business partners with the world's leading water companies to provide water at all times and at a very reasonable cost.
Download the Water Company Profile in PDF format
Download STP & Water Systems Brochure

Download Illumi-Jet UV Disinfection Brochure
About Jet
Bio Jet
Commercial Plant Air-Seal Diffuser
Commercial Plants
Control Panels
JET-Chlor Waste Water Disinfection System
*Note: Download in PDF File